Cheese: A Journey To Spain S22
Cheese: A Journey To Spain
Sessions:
1
Dates:
3/23/2022
Discounts & Other Fees:
$5 Resident Discount

Location:
Zoom - FCAAE Secure Class Link
Instructor:
Anaïs Saint-André Loughran
All participants must be 18 years of age or older.
Meeting Times
Wednesday 7:00 PM - 8:30 PM
---
Description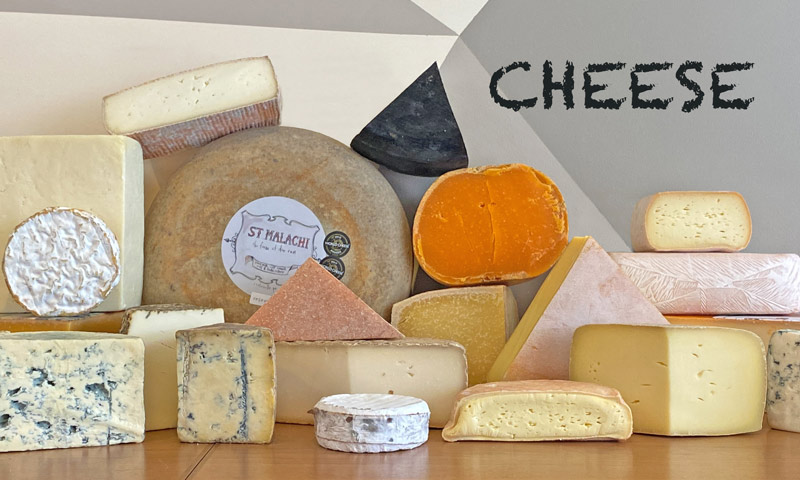 Live Zoom video class - bring your questions!
Learn and taste your way through a variety of delicious cheeses from Spain. Anaïs, the owner of Chantal's Cheese Shop, was born and raised in Lyon, France and loves to share her lifetime of experience and passion for cheese. Enjoy a fun, laid back lesson from the comfort of home.
Chantal's Cheese Shop is pleased to offer FCAAE Spanish Cheese class kits to increase your enjoyment of the class. See below for full details.
Spanish Cheese class kits contain 4 different cheeses (approximately 3 oz. each)
Caña de Cabra, Miticaña de Cabra. Pasteurized goat's milk. This soft ripened cheese has a chalky center with a beautiful cream line, rich, floral and a touch lemony.
Alisios, Mitica. Pasteurized cow and goat's milk cheese. From the Canary Islands, this semi soft cheese is rubbed with paprika. Nice and easy, it has a more brothy taste with some sweet notes.
Manchego Gran Reserva, Dehesa de los Llanos. Raw sheep's milk is aged for 12 months. Harder, sharper, with a nutty finish.
Valdeón, La Casería. Pasteurized cow and goat's milk blue. Wrapped with leaves, this cheese is complex and unique. Spicy, sharp, peppery. A blue like you've never tasted before!
In addition to the cheeses, you will receive:
- 1 Mini Toast
- 1 mini jar of Mountain Honey
- 1 small container of Marcona Almonds that are fried and salted.
If more than one person in the household will be learning from the Cheese 101 class, FCAAE asks that you pay the class fee for each person watching and learning. Thank you!
"I think it just makes people happy to eat cheese, and if I can be a part of bringing a little joy to someone, there is nothing better. Cheese is social and convivial. It really brings people together and that's why I love it." Anaïs
Additional Notes
FCAAE Cheese 101 class kits must be ordered directly from Chantal's Cheese shop no later than March 17th.
Call (412) 621-1203 no later than March 17th
Cost: $28/kit which allows 1-2 adults to sample each cheese
Where do I pick up my kit? Chantal's Cheese Shop, 4402 Penn Avenue, Pittsburgh, PA, 15224
Your password encoded, secure FCAAE Zoom Class link is included in this confirmation email.
Join your class with one click of this link. It's really that easy!
Note: Registration has ended
Register Offline