Chef Jon: Salmon and Shrimp March
Chef Jon: Salmon and Shrimp
Sessions:
1
Dates:
3/21/2022
Discounts & Other Fees:
$5 Resident Discount

Location:
Zoom - FCAAE Secure Class Link
Instructor:
All participants must be 18 years of age or older.
Meeting Times
---
Description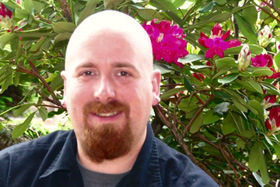 This FCAAE Zoom class is a combination of:
Chef Jon recorded step-by-step cooking videos.
A live Zoom "Chat with Chef" to provide personalized tips, suggestions and insights.
Join the Chef of Hartwood Restaurant and create a restaurant-quality meal for two in your own kitchen. Transform your everyday cooking while having fun!
Enjoy not having to menu plan - or shop if you purchase the optional meal basket. Cook on your schedule! The live Zoom "Chat" is designed to work both before or after you cook.
Menu
Roasted Shrimp Stuffed Salmon
Lemon Horseradish Hollandaise
Parmesan Roasted Tomato Orzo
Chef Jon is pleased to offer FCAAE Salmon and Shrimp class kits to increase your enjoyment of the class. See below for details.
Additional Notes
Details for Chef Jon Salmon and Shrimp class kits
Cost: $50 for all ingredients to feed 2 adults

Food basket money is paid to Chef Jon Holzer (cash or check) at time of food pickup.

Saturday, March 19th, 10-11 a.m.
Hartwood Restaurant, 3400 Harts Run Road, Glenshaw 15116

Can I order more baskets if I want to cook a meal for more than two people?

Absolutely. When you register for class, enter the total number of food baskets requested.

Not in town but still want to join?

A shopping list and recipes will be emailed the Friday before class.

If more than one person in the household will be learning from Chef Jon's Recorded Zoom class, FCAAE asks that you pay class fees for each person watching and learning. Thank you!
Timeline
Friday before class

Watch for an email containing the shopping list, recipes and videos

Saturday before your Monday Live "Chat with Chef"

Pick up Chef Jon's food basket (if pre-ordered)

Monday night

LIve FCAAE Zoom "Chat with Chef"
Note: Registration has ended
Register Offline