Calligraphy: Lessons and Studio Time W22
Calligraphy: Lessons and Studio Time
Sessions:
6
Dates:
1/20/2022 to 2/24/2022
Discounts & Other Fees:
$5 Resident Discount

All participants must be 18 years of age or older.
Meeting Times
Thursday 7:00 PM - 8:30 PM
---
Description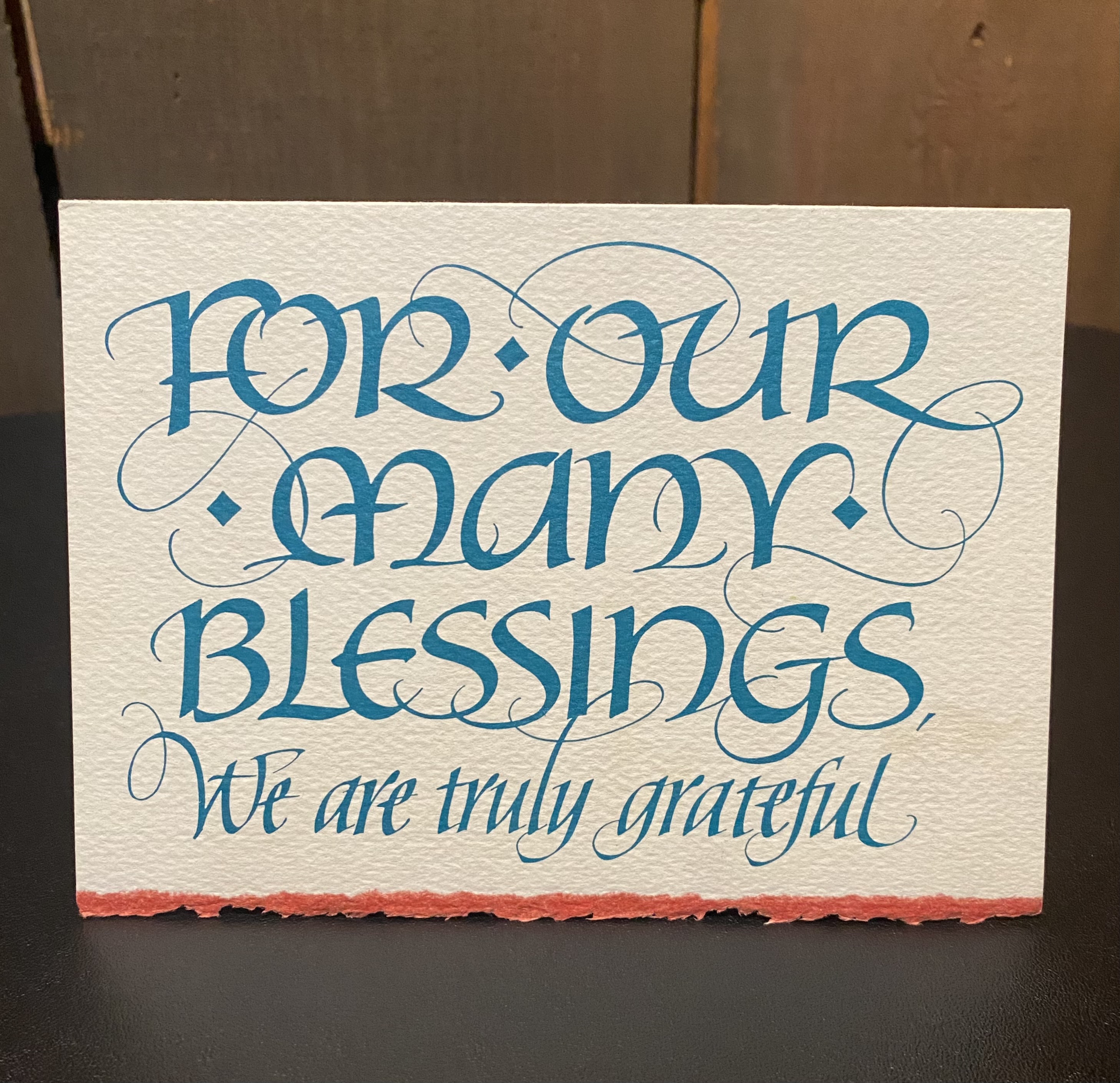 In-person instruction. Students MUST follow FCASD COVID-19 safety protocols which include:
Masks must be worn correctly at all times inside District buildings
Sanitize your hands upon entry to the building
Stay as far apart as possible
Stay home if you are not feeling well
If you become ill, please email director@fcaae.org so FCAAE may comply with FCASD contact tracing protocols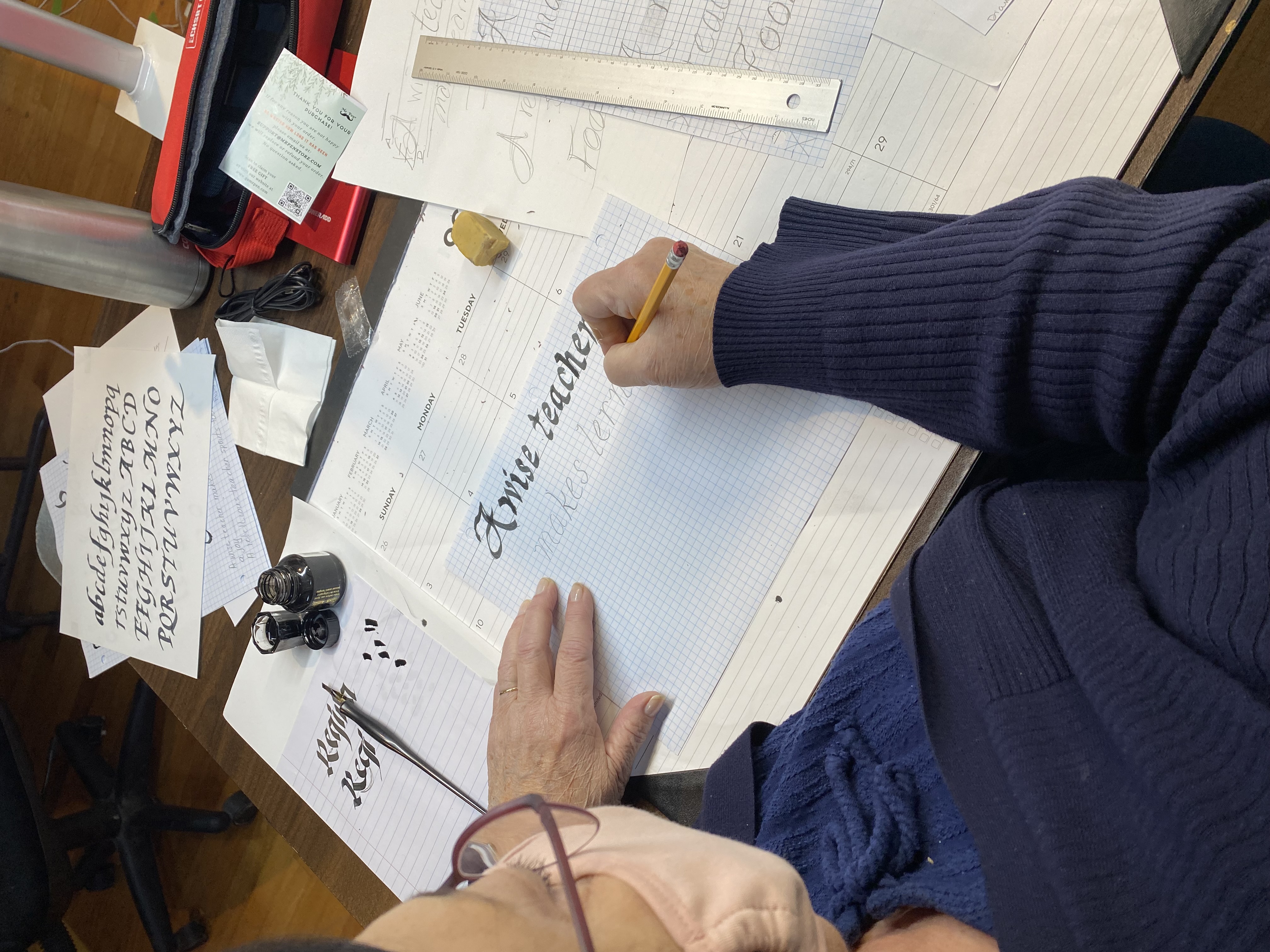 Learn the beautiful art of hand-written lettering. Beginners will learn basic italic through individual guidance and group discussion. Experienced students will enhance their font style and create a frameable piece of art. Bring nothing but a creative attitude.
Class size limited to allow safe social distancing!
Additional Notes
Please note: There is a chance the February 3rd class will need to be changed to Thursday, March 1st instead. Students will be notified IF this change is needed. Please be aware of this possibility and check your calendar before registering.
Fox Chapel Area High School, 611 Field Club Road, Pittsburgh, PA 15238.
Parking: Gates B and C are the closest lots.

From Fox Chapel Road → Field Club Road → 4th left
From Powers Run Road → Field Club Road → 3rd right

Enter at exterior door with Adult Education Entrance sign.
To reach Room 241: Take a left after you pass through the second doorway. Follow this corridor past the water fountain and front office. Room 241 is the first door on your right just after you pass the intersecting corridor.
In-person instruction. Students MUST follow FCASD COVID-19 safety protocols which include:
Masks must be worn correctly at all times inside District buildings
Sanitize your hands upon entry to the building
Stay as far apart as possible
Stay home if you are not feeling well
If you become ill, please email director@fcaae.org so FCAAE may comply with FCASD contact tracing protocols
Register Offline