Spanish: Beyond Beginners Wednesday
Spanish: Beyond Beginners
Sessions:
6
Dates:
1/12/2022 to 2/16/2022
Discounts & Other Fees:
$5 Resident Discount

Location:
Zoom - FCAAE Secure Class Link
Instructor:
All participants must be 18 years of age or older.
Meeting Times
Wednesday 7:00 PM - 8:00 PM
---
Description
Students from Diana's fall class or those with previous Spanish language experience are welcome to register.
Live Zoom video class - bring your questions! Class will be recorded by FCAAE so students can review and practice. Recording will be available for one week.

Join native-speaker Diana Morales and continue the fun of her small group class while completing the remaining lessons in your fall textbook.
Focus is on oral communication. Class will be equal parts teaching and providing time for you to practice the new Spanish sounds, words and phrases. New lessons to be taught include:
Colors and numbers
Telling time
Asking where places are
Finding your way around
Additional Notes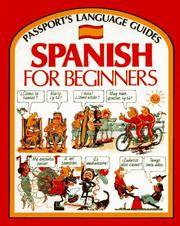 Automatically add all class dates/times to your electronic calendar by clicking the Download iCal File link found in your confirmation email.
Your password encoded, secure FCAAE Zoom Class link is included in this confirmation email.
Your FCAAE Zoom Class link remains the same for all weeks of your class.
Join your class with one click of this link. It's really that easy!
Please bring your book to each class.
If you have previous experience in Spanish but did not enroll in Diana's fall series, please purchase this book in advance of class. It is available from various online sellers new or used.
To ensure you are purchasing the correct edition of this Passport Language Guide, please check the ISBN number. The book you want is:
ISBN 10: 100844276286
ISBN 13: 978084427628186
Email director@fcaae.org or call 412-696-1410 if you need assistance.
Note: Class is Full
Register Offline