Counterculture Movement in the US: 1964-1972 Tuesday
Counterculture Movement in the US: 1964-1972
Sessions:
1
Dates:
3/30/2021
Discounts & Other Fees:
$5 Resident Discount

Location:
Zoom - FCAAE Secure Class Link
Instructor:
All participants must be 18 years of age or older.
Meeting Times
Tuesday 6:30 PM - 8:00 PM
---
Description
Live Zoom video class - bring your questions! Class will be recorded by FCAAE and available for one week.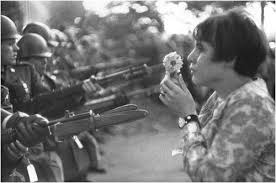 New! The Vietnam War was in some sense a "civil war" in the United States. As young people sought new avenues of expression and protested the draft, a counterculture emerged, originally beginning in San Francisco and spreading across the nation.
The music that emerged from this era has left a profound effect on American pop culture.Join Robert M. Rodrigues, MA, MEd, for a one night lecture and presentation - complete with some of the music - as we take a look at the counterculture movement in the United States during the years 1964-1972.
Additional Notes
Your password encoded, secure FCAAE Zoom Class link is included in this confirmation email.
Join your class with one click of this link. It's really that easy!
Register Offline