WWI: The Great War Thursday
WWI: The Great War
Sessions:
1
Dates:
3/18/2021
Discounts & Other Fees:
$5 Resident Discount

Location:
Zoom - FCAAE Secure Class Link
Instructor:
All participants must be 18 years of age or older.
Meeting Times
Thursday 6:30 PM - 8:00 PM
---
Description
Live Zoom video class - bring your questions!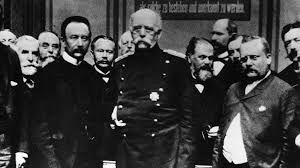 New! The most consequential war of the 20th century was World War I.
World War I was the shaping agent for the entire 20th century. But why did the great nations go to war in August 1914?
The roots are 50-60 years prior to the outbreak of hostilities. This one night lecture and presentation will analyze the causes for the Great War and look at the blunders made by nations that led to the crisis.
Join Robert M. Rodrigues, MA, MEd and explore this question.
Additional Notes
Your password encoded, secure FCAAE Zoom Class link is included in this confirmation email.
Join your class with one click of this link. It's really that easy!
Register Offline