Chef Jon: To the Grill! April - 6 pm
Chef Jon: To the Grill!
Sessions:
1
Dates:
4/19/2021
Discounts & Other Fees:
$5 Resident Discount

Location:
Zoom - FCAAE Secure Class Link
Instructor:
All participants must be 18 years of age or older.
Meeting Times
---
Description
This FCAAE Zoom class is a combination of:
Chef Jon recorded videos that lead you step-by-step through the preparation of the recipes
A live Zoom meeting to answer your specific questions and provide personalized feedback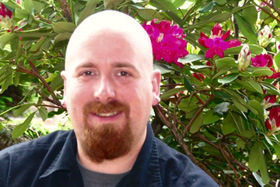 Join the Chef of Hartwood Restaurant and create a restaurant-quality meal for two. The entire menu will be prepared on the grill.
Menu
Smoked Soy Marinade Flank Steak
Roasted Potatoes with Blue Cheese
Pan Roasted Cremini Mushrooms and Garlic
Learn:
basic meat cutting
marinading ideas
basic grilling techniques for a gas grill
How does an FCAAE Zoom cooking class work? "Extremely well" according to past students!
Purchase Chef Jon's food basket which contains all ingredients for these recipes, including olive oil, spices, etc. - or - purchase your own ingredients using an emailed shopping list.
Cook when it works for your schedule. Follow Chef's step-by-step video lessons.
Join the live Monday class to ask Chef your questions and receive further clarification on the recipes - something you can't do when watching cooking shows or online videos.
Should I cook before or after the live meeting? The class was designed to be effective either way - do what's best for you!
* Cook in advance of Monday night: Use the time to ask Chef your specific questions, discuss your cooking experience.
* Cook after Monday night: Ask Chef your recipe-related questions, learn from the experience of classmates.
Additional Notes
Your password encoded, secure FCAAE Zoom Class link is included in this confirmation email.
Join your class with one click of this link. It's really that easy!
Details for Chef Jon food baskets
Cost: $30 for 12 oz of beef and all ingredients to feed 2 adults
Food basket money is paid to Chef Jon (cash or check) at time of food pickup.
When is pickup? Saturday, April 17th, 10 a.m.- noon.
Where? Contactless pickup at Hartwood Restaurant, 3400 Harts Run Road, Glenshaw, PA 15116
Can I order more baskets if I want to cook a meal for more than two people?

Absolutely. When you register for class, enter the total number of food baskets requested.
If more than one person in the household will be learning from Chef Jon's Recorded Zoom class, FCAAE asks that you pay class fees for each person watching and learning. Thank you!
Timeline
Thursday before class

You will receive an email containing the shopping list, recipes and cooking videos created by Chef Jon.

Videos are recorded in short segments so you can watch, pause, review and start the next step without spending time searching for the segment you need.

Saturday before your Monday Live FCAAE Zoom Class

Pick up Chef Jon's food basket (if pre-ordered).

Monday night

LIve FCAAE Zoom Class
Chef Jon will answer your questions, review the menu, discuss your cooking experience and entertain with his kitchen stories.
Note: Class is Full
Register Offline