Photography Tips and Techniques Wednesday
Photography Tips and Techniques
Sessions:
4
Dates:
4/7/2021 to 4/28/2021
Discounts & Other Fees:
$5 Resident Discount

Location:
Zoom - FCAAE Secure Class Link
Instructor:
Meeting Times
Wednesday 7:00 PM - 8:00 PM
---
Description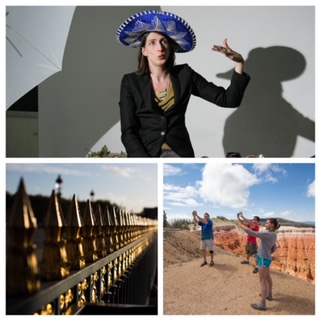 Live Zoom video class - bring your questions!
If you own a smartphone, point-and-shoot or DSLR camera, this class is for you!
Do you want to improve the pictures you take? Would you enjoy learning photography tips and strategies from a photographer as she analyzes a wide variety of photographs? Would you enjoy having a professional view your work and provide feedback, evaluation and tips in a small group setting?
Join Randi Voss, a professional photographer, and learn invaluable tools that can alter the way you shoot and view images:
learn various composition and framing techniques
use technical and non-technical methods to improve your photographs
explore overlooked functions on your camera that can improve your pictures
identify your skills as a photographer
discover basic post-processing skills
Develop your personal style by learning the language of photography!
Additional Notes
Your password encoded, secure FCAAE Zoom Class link is included in this confirmation email.
Your FCAAE Zoom Class link remains the same for all weeks of your class.
You can join your class with one click of this link. It's really that easy!
Register Offline