Andy Masich: Famous and Forgotten Pittsburghers F20
Andy Masich: Famous and Forgotten Pittsburghers
Sessions:
1
Dates:
9/29/2020
Location:
Zoom - FCAAE Secure Class Link
Instructor:
All participants must be 10 years of age or older. All minors must be accompanied by an adult.
Meeting Times
Tuesday 7:00 PM - 8:30 PM
---
Description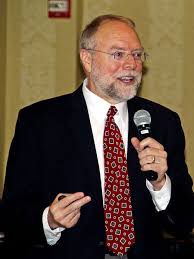 Live Zoom class - bring your questions!
Join Andy Masich, President and Chief Executive Officer of the Senator John Heinz Center for a night of story-telling. Andy will bring to life the stories of Pittsburghers both famous and forgotten. And he will spend the latter part of class discussing and examining changing beliefs about who is important in American culture. A one night class with Andy is always fun, exciting and lively.
Registration is open to students ages 10 and older. Being a history buff from a young age, Andy is happy to include younger minds in the evening's lecture and discussion.
The History Center's current exhibition - Portraits of Pittsburgh - showcases more than 100 Americans with Western Pennsylvania connections. Learn about individuals who exemplify the innovations, challenge and motivations that have shaped this region:
Musicians, actors, and entertainers such as Lena Horne, Gene Kelly, Martha Graham, Mary Lou Williams
Trailblazing journalists and innovators the likes of Jane Grey Swisshelm, George Westinghouse, Jonas Salk, Gertrude Stein
World-class athletes including Josh Gibson, Johnny Unitas, Joe Namath, Roberto Clemente
More than just paintings on a wall, Andy will also examine changing beliefs about who is important in American culture. Heroes change over time. Would a museum collect these portraits today? Which prominent Pittsburghers aren't among the featured portraits? Who do you think should be included?
Additional Notes
A password encoded, secure FCAAE Zoom Class link can be found in this confirmation email.
Please keep this email handy so you can join your class with one click of the link. It's really that easy!
Register Offline