Knife Skills with Chef Jon F20
Knife Skills with Chef Jon
Sessions:
1
Dates:
9/21/2020
Location:
Zoom - FCAAE Secure Class Link
Instructor:
All participants must be 18 years of age or older.
Meeting Times
---
Description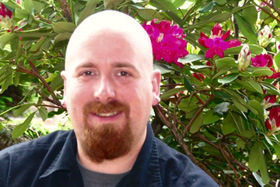 Live Zoom video class - bring your questions!
Knives are the most important tool in your kitchen. Handling them properly is essential. Becoming faster and more accurate makes prep fun. Using the right technique will improve your cutting...and your cooking!
Join Chef Jon for this one night class. Listen to him intersperse "stories from the kitchen" while he teaches, demonstrates and gives you opportunity to practice:
Proper hand placement
Fundamental cuts

Dicing potatoes into large, medium and small pieces
Peeling, dicing and oblique cuts on carrots
Slicing mushrooms

Using the proper part of the knife for the item being cut
Creating evenly sized pieces with minimal effort
Cutting without lifting the tip of your knife from the board
Bonus: lesson on sharpening and honing your knives at home!
Additional Notes
A password encoded, secure FCAAE Zoom Class link can be found in this confirmation email.
Please keep this email handy so you can join your class with one click of the link. It's really that easy!
If you want to practice along with Chef Jon, have the following vegetables on hand:
potatoes
carrots
onions
mushrooms
Register Offline