Soufflés and Sparkling Wines September
Soufflés and Sparkling Wines
Sessions:
1
Dates:
9/23/2020
Location:
Zoom - FCAAE Secure Class Link
Instructor:
Deb Mortillaro, Dreadnought Wines
All participants must be 21 years of age or older.
Meeting Times
Wednesday 6:30 PM - 8:30 PM
---
Description
Live Zoom video class - bring your questions!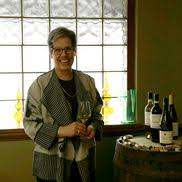 Deb Mortillaro, owner of Dreadnought Wines and Palate Partners School of Wine and Spirits is a WSET Level 3 certified in wine who enjoys sharing her passion for wine. Deb is also a graduate of the Culinary Institute of America. She enjoys teaching about wines and cooking so what better way to blend her passions than by offering both in this one night class.
Watch as Deb cooks flawless soufflés and explains why some sparkling wines pair better with certain types of soufflés. Deb will demonstrate the creation of:
Cheese Soufflé - the Classic
Mini Broccoli Soufflés - a lovely hors d'oeuvre
Chocolate Chestnut Soufflé - a perfect dessert
Pour your favorite beverage as you watch Deb work her magic during this one night class. See below for recipe and wine information.
Additional Notes
A password encoded, secure FCAAE Zoom Class link can be found in this confirmation email.
Please keep this email handy so you can join your class with one click of the link. It's really that easy!
If you wish to sip along, Deb will be tasting and discussing two different sparkling wines. These wines are available for purchase by calling Dreadnought Wines - 412.391.1709 - no later than 2 days before the class.
The souffle recipe will be emailed ahead of your class. If you have trouble opening or printing the recipe, please email director@fcaae.org or call 412-696-1410 for assistance.
Note: Class has been CANCELLED
Register Offline