Portuguese Wines F20
Portuguese Wines
Sessions:
1
Dates:
9/25/2020
Discounts & Other Fees:
$5 Resident Discount

Location:
Zoom - FCAAE Secure Class Link
Instructor:
Deb Mortillaro, Dreadnought Wines
All participants must be 21 years of age or older.
Meeting Times
---
Description
NEW! Friday Night Class. Live Zoom class - bring your questions!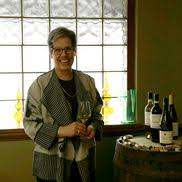 Deb Mortillaro, owner of Dreadnought Wines and Palate Partners School of Wine and Spirits is a WSET Level 3 certified in wine who is passionate about Portuguese wines and introducing others to the ever-improving selection.
Join her on a two hour, virtual wine tasting tour of Portugal. Enjoy classic wines as well as wines from very small producers that are only available here in Pennsylvania. She will start in the north and work her way down to the southern regions of Portugal. In addition to wine, learn about Portuguese food, culture and cork production - one of this beautiful country's biggest industries.
Listen and learn - or - sip along. The wines Deb will discuss are available for purchase. See below for details.
Additional Notes
A password encoded, secure FCAAE Zoom Class link can be found in this confirmation email.
Please keep this email handy so you can join your class with one click of the link. It's really that easy!
Wines being discussed in class are available for purchase by calling Dreadnought Wines - 412.391.1709 - no later than 2 days before the class.
Quinta de Santiago Alvarinho Vinho Verde Blend (Alvarinho / Loureiro) 2018 @ $16.79
Conceito 'Contraste' Tinto 2014 @ $13.26
Quinta da Devesa Red Douro 2017@ $15.93
Vadio Vinho Baga Bairrada DOC (tinto) 2017 @ $22.46
Register Offline